Top 6 Best Pro- Level Flying Camera Drones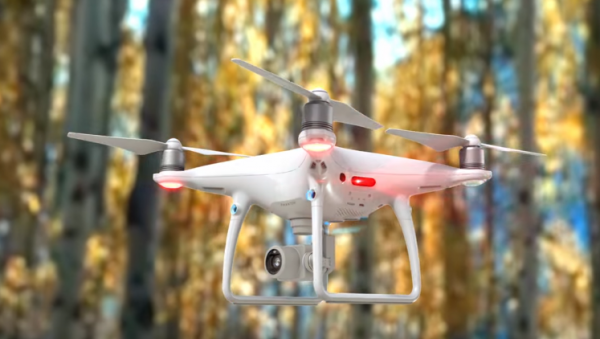 (Photo : DJI/ You Tube) he DJI Phantom 4 Pro redefines the iconic Phantom series, bringing imaging and intelligence to new heights. Its new camera equipped with a larger 1-inch sensor and the ability to capture 4K video at 60fps and while its FlightAutonomy system adds dual rear vision sensors and two
In modern science and technology drone is nothing but a fuel to insert in tech lovers. Drones are more formally known as unmanned aerial vehicles or unmanned aircraft system. From traffic monitoring to advance military warfare, drones have played very important role. Here the list of The 6 Best Drones for Anyone Looking to Get Airborne.
DJI Phantom Pro 4, it is most recommended for serious pilot. Phantom Pro 4 is the latest and greatest drone ever. It comes with a new 20-megapixel camera and a large 1-inch image sensor, which is capable of shooting 4K video at 60fps. As PC Mag, the standard Phantom Pro 4 which still does 4k video is just under $1000 and the older Phantom 3 for only $400.
Blade Nano QX, this is a palm-sized quadcopter that can be safely flown indoors or taken outside for a bit more distance. The Nano QX weighs little more than half an ounce and it cost is just under $60 explained by The Wire cutters. It is also durable with cheap replacement parts so nothing to worry about crashing.
Syma X5-1 is a drone equipped with an HD camera for less than $100. It is best to temper any high expectation. The Syma X5-1 drone is remarkably stable and lots of fun to fly. It offers only seven minutes of flight time on a single but takes a full 100 minutes to replenish the battery.
Yuneec Typhoon H has six rotors instead of four, which promises better stability and the ability to keep flying if you lose one. It comes with a 4K camera can be rotated a full 360 degrees. The Typhoon isn't great at battery life with long recharge times, and its construction is a bit flimsier than DJI's drones. It will cost around $960.

DJI Mavic Pro is a fully stabilized with a 12-megapixel camera and 4k video at $1000. The flight time is around 27 minute and speeds up to 40 miles per hour.
Parrot Disco FPV, while most consumer drones are of the quad or hex copter variety, they aren't the only option. It will give a different flying experience with speeds reaching up to 50 miles per hour, not to mention a longer 45 minutes of flying time. Its cost is a little bit higher than the others which is around $1,075.
Source : http://www.sciencetimes.com/articles/9913/20170307/top-6-best-pro-level-flying-camera-drones.htm
Tagged:
best
caméra
dji
drone
drones
flying
level
mavic
photo
pro
video