DJI Phantom 4: Firmware upgrade strikes the Mac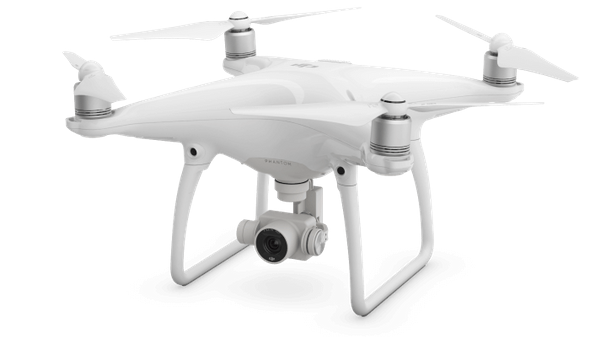 The Phantom 4 was initially allowed to sell Apple exclusively.
Owners of the popular Phantom 4 digital video recorder from the Chinese manufacturer DJI, whose computer is a current Mac, may not be able to bring their device to the current firmware level.
The DJI Assistant-2 application delivered for this purpose does not work reliably under the current OS-X version 10.11 El Capitan, as the Mac & i editorial department has noted.
Firmware with various improvements
For the Phantom 4 a new firmware v1.1.301 exists several weeks ago, which fixes various errors – among other things, the encryption between the drone and the remote control has been "improved", the take-off logic works more robust, the battery status is read more accurately and The download of photos and videos should take place more quickly.
If you now use DJI Assistant 2 under OS X 10.11, the app finds the new firmware and downloads it, but the upload itself fails regularly with an "Upgrade failed" error. The firmware does not seem to reach the drone connected via USB cable at all. Also a rebooting of the aircraft, as requested by the DJI-Assistant-2 app after the occurrence of the error, brings nothing.
USB problems could be the fault
It is possible that the current version of the application, 1.0.2, is incompatible with the new USB stack in OS X 10.11 , but these are only assumptions. We also had problems with retrieving flight data from the drone, for which the DJI Assistant 2 app is also responsible. Here appeared an overview, but the download itself but strikes.
Embarrassed by the problems is also the fact that DJI sold the Phantom 4 exclusively exclusively through Apple . According to many Mac users are likely to be owners of the devices. The DJI Assistant 2 app does not even have an Apple developer certificate , users have to explicitly approve their startup.
Back to Windows

Back to Windows

At the moment, the only solution is to try a Windows computer that will upgrade the firmware in ten minutes. This is also possible via a virtual machine under OS X 10.11. In the Mac & i editorial team, the upgrade with a Windows 7 VM under Parallels Desktop worked smoothly. In Windows 10, the DJI application seems to be synonymous not always run around – at least there are corresponding forum reports.
Alternatively, the firmware can also be imported via the DJI Go app on iPhone and iPad. However, this requires a complicated process and requires the purchase of a Lightning-to-USB adapter to connect the drone at all. It should also be noted that the firmware of the remote control, which was also updated, is only updated when the new firmware of the drone has been played. Otherwise one comes with the remote control is no longer on the aircraft.
Source : https://www.heise.de/mac-and-i/meldung/DJI-Phantom-4-Firmware-Upgrade-streikt-am-Mac-3194818.html
Tagged:
dji
drone
firmware
phantom
photo
strikes
upgrade
video